The Lighthouse Exit Strategy
SELL YOUR BUSINESS FOR MAXIMUM VALUE
Our office in Chicago, IL concentrates on selling businesses with annual revenues between $1,000,000 and $100,000,000
Expert Valuations
To achieve the best results you must be prepared. The valuation gives us a map that will allow us to plan the route to maximum exit value. We use proprietary valuation software to ensure consistent and accurate pricing. Please reach out if you would like to get started on a confidential valuation.
Powerful Marketing
We use targeted digital marketing, direct outreach, and a powerful private database with over 10,000 subscribers to locate serious buyers that are actively searching for a business. Our proven marketing strategies go above and beyond to greatly increase the odds of a successful sale.
Expert Guidance
We will guide you every step of the way. Selling a business is a very important decision. It is complex and mistakes can be costly. We are seasoned experts that will be in your corner every step of the way. We have processes in place for everything that will help you get to the finish line as gracefully as possible.
100% Dedicated
To Client Satisfaction
Lighthouse Business Brokers takes client satisfaction seriously. We are dedicated to providing timely communication, delivering on our promises, and achieving results. We value ETHICS, transparency, hard work, and follow-through. We go the extra mile for our clients because we share the SAME GOAL as our clients.
WE GOT IT DONE! I know I speak for all of us when I say thank you not only for selling our business but also your professional manner. We truly can say you acted in our best interests, not your own. We know there were several times you could have pushed us into a "bad sale" just to have our business sold. In the end we noted your professionalism, general knowledge on sales of businesses, responsiveness, and marketability to potential buyers. Should any potential client need to discuss this, have them contact me.
I started thinking about selling my business in late 2018, I had researched several brokerage firms and came across Lighthouse Business Brokers. So I called and talked to Andy he came out the next day and performed an evaluation on my business at that time. Well fast forward to February 2020, (Talk about bad timing) I decided to pull the trigger and put my company up for sale. I called Andy at Lighthouse Brokers and he came out the next day, and we got the ball rolling. At the time I had several hundred customers and a dozen or more Vendors. Therefore I wanted the business to be marketed appropriately while at the same time keeping the sale confidential. As this was my first time selling a business I was apprehensive regarding the process. I needed someone professional and trustworthy who I felt could get the business sold. During the entire process, Andy kept an open line of communications and always kept me updated. He was always available to talk when I had a question. Also, Andy would screen potential buyers, all buyers were qualified before the information of my business was given. I was very grateful for having a great business agent like Andy during this process.
Robert L.
Elk Grove Village, IL
Lighthouse was terrific to work with throughout the entire process of selling our business. During our first phone consultation, Maria was very clear about what to expect when selling a business, and she followed through and delivered at every step. We listed our business for sale a few months before the pandemic started, and within a couple of months, we had two solid offers for our full asking price. Unfortunately, the pandemic hit, and our business took a big hit while we were in due diligence so the buyer pulled out, but Maria was very supportive. As soon as business started to bounce back we revised our listing with them, and they again brought us a great offer within a couple of months of re-listing. I can't thank Maria enough for her hard work in getting our company sold. I frequently look for businesses to buy and have noticed that Lighthouse always seems to have more listings that interest me than any other business broker in Chicago, which is why we chose them to list our business. I'd highly recommend working with Lighthouse whether you are looking to buy a new business or sell your existing business.
When I decided to sell my business, I interviewed several business brokers. I decided to move forward with Lighthouse Business Brokers as I really liked the personal service they offer. From the moment I decided to engage their services, Lighthouse was very prompt in creating the CBR (which looked great and was very accurate), and getting the business on the market. Throughout the process, Maria kept in touch and eventually found a great buyer for my company. I know she had to work closely with my buyer as well, and he was also impressed with her level of service and communication. I would highly recommend Maria and Lighthouse to anyone thinking of selling their business!
My experience with Lighthouse Business Brokers was the definition of professional. They found the perfect buyer for my business in less than 2 weeks and they provided constant updates throughout every stage of the process, even during the weekends!
This was my first time selling a business, but they guided me every step of the way, and his experience was invaluable. From finding the right buyer to managing the negotiations, the end result was exactly what I wanted and I couldn't be happier with my choice to hire LBB.
I've worked with other brokers in the past and nothing compares to the experience and expertise that Lighthouse Business Brokers provides. Andy consistently exceeded my expectations on every aspect of the deal and he always put my best interests above anything else.
Featured Business Listings
Professional Business Brokers
In Your Local Market
Experienced. Professional. Dedicated.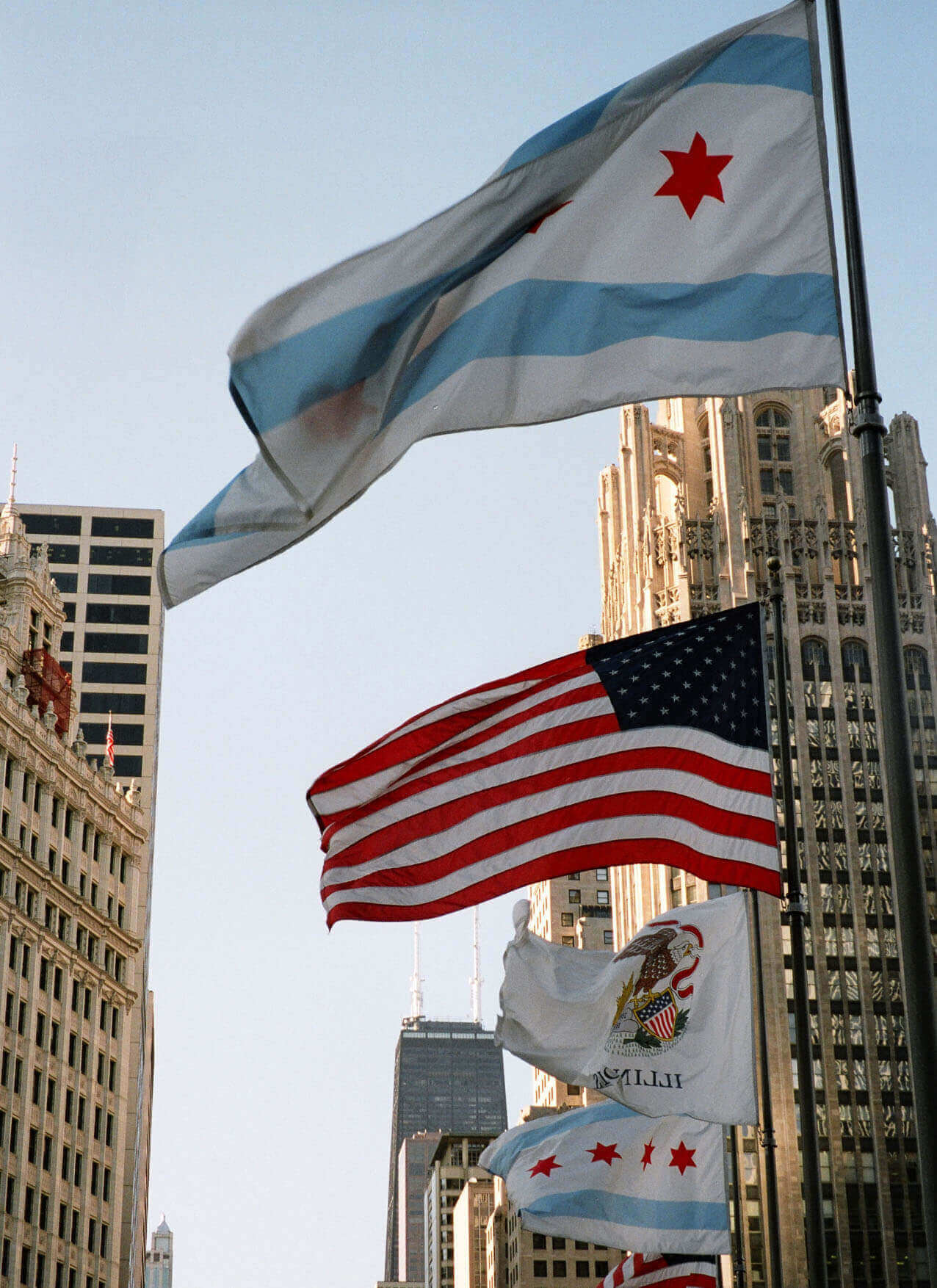 Professional Business Brokers
In Your Local Market
Experienced. Professional. Dedicated.
Chicago, Illinois
Our headquarters is located in Chicago, IL. We are registered business brokers and licensed realtors with experience closing hundreds of business and real estate sales. Please reach out to check if we can list in your state.
Custom Tailored Exit Strategies
Designed to Maximize Overall Value
Our Experienced Business Brokers Will Guide You Step-by-Step Through the Entire Sales Process
Valuation
It all starts with a valuation. This is our map that lets us plan. We use proprietary software to perform a detailed analysis of your business and provide an accurate valuation.
Listing Agreement
If you decide to move forward the next step is to complete a formal listing agreement.
Seller Interview
We conduct an interview designed to highlight key selling points. Then our team gets to work on the custom tailored Confidential Information Memorandum (CIM). Our CIMs are designed to make your business shine. We get a lot of complements on our CIM's.
List
Once the CIM is approved we are ready to list. Our marketing is optimized to target serious buyers that are actively searching for a business. All ads are anonymous. A signed NDA is required and buyer prospects are pre-screened before any business-specific information is released.
Introductions
Once a serious buyer is identified we will coordinate introductions. Our goal is to find a buyer who will pay a fair price and carry on the seller's success.
Offers
When offers come in we thoroughly review and present them in a timely manner. We have reviewed 1,000's of offers and will advise you on the best course of action.
Negotiations
We will facilitate a professional negotiation, ensuring both the buyer and seller are aligned when we come to terms.
Due Diligence
We will coordinate an efficient and orderly due diligence process.
Purchase Agreement
The buyer typically presents the purchase agreement during due diligence. We always help sellers carefully review the purchase agreement. It is essential that a qualified attorney also reviews all legally binding agreements.
Closing
We help prepare and coordinate with all parties to make sure the closing goes smoothly.
Do You Have A Plan?
Valuation Based Advisory
Planned Business Exits
The best way to achieve favorable results is to have a plan. A valuation gives you a map. Little things can be done now that will make a big difference in future. Advanced planning is the single best way to achieve the highest possible price when you are ready to exit. Timing is everything and waiting too long can result in a discounted sale price, or no sale at all.
Our advisory service starts with a valuation. We have performed thousands of business valuations and can offer a unique perspective on the businesses strengths and areas for improvement. Understanding what creates a high valuation will inherently improve your current business. Then we implement a goal oriented plan designed to address the weak spots, create efficiencies, and improve the valuation. Implementing these practices early will result in a more efficient and profitable business that is ready to sell for top dollar when the time is right.