We bring businesses and people together
One successful deal at a time.
Our Chicago Business Brokers focus exclusively on sell-side representation for all types of businesses.
Results-Driven Digital Marketing Strategy
Our proven digital marketing strategies are custom-tailored for each listing. These strategies are designed to reach a wide audience, protect seller confidentiality, and MAXIMIZE the final sale price. Our professional seller representation services are 100% performance-based.
Powerful Buyer Database
We have a powerful buyer database with thousands of qualified buyers. Our buyer network includes acquisition entrepreneurs, family investment offices, search funds, and private equity firms. This ensures your listing gets in front of thousands of qualified potential buyers on day one.
Proven Valuation Formula
Business valuation is a complex subject with many nuances. Our valuation formula combines financial analysis with a deep understanding of what serious buyers are looking for in business acquisition.
100% Dedicated
To Client Satisfaction
Lighthouse Business Brokers takes client satisfaction seriously. We always strive to provide timely communication, deliver on our promises, and achieve high-quality results. We value ETHICS, transparency, hard work, and follow-through. We go the extra mile for our clients because we have the SAME GOAL as our clients— to list your business for sale and find the best possible buyer.
Maria was terrific to work with throughout the entire process of selling our business. During our first phone consultation, she was very clear with what to expect when selling a business, and she followed through and delivered at every step. We listed our business for sale a few months before the Covid pandemic started, and within a couple of months, we had two solid offers for our full asking price. Unfortunately, the pandemic hit, and our business took a big hit while we were in due diligence so the buyer pulled out, but Maria was very supportive. As soon as business started to bounce back we revised our listing with them, and they again brought us a great offer within a couple of months of re-listing. I can't thank Maria enough for her hard work in getting our company sold. I frequently look for businesses to buy and have noticed that Lighthouse always seems to have more listings that interest me than any other broker in Chicago, which is why we chose them to list our business. I'd highly recommend working with Lighthouse whether you are looking to buy a new business or sell your existing business.
When I decided to sell my business, I interviewed several brokers. I decided to move forward with Lighthouse Business Brokers as I really liked the personal service they offer. From the moment I decided to engage their services, Lighthouse was very prompt in creating the CBR (which looked great and was very accurate), and getting the business on the market. Throughout the process, Maria kept in touch and eventually found a great buyer for my company. I know she had to work closely with my buyer as well, and he was also impressed with her level of service and communication. I would highly recommend Maria and Lighthouse to anyone thinking of selling their business!
I started thinking about selling my business in late 2018, I had researched several brokerage firms and came across Lighthouse Business Brokers. What caught my eye was they did not require any upfront payment, which a lot of the other firms did. So I called and talked to Andy he came out the next day and performed a free (yes free) evaluation on my business at that time. Well fast forward to February 2020, (Talk about bad timing) I decided to pull the trigger and put my company up for sale. I called Andy at Lighthouse Brokers and he came out the next day, and we got the ball rolling. At the time I had several hundred customers and a dozen or more Vendors. Therefore I wanted the business to be marketed appropriately while at the same time keeping the sale confidential. As this was my first time selling a business I was apprehensive regarding the process. I needed someone professional and trustworthy who I felt could get the business sold. During the entire process, Andy kept an open line of communications and always kept me updated. He was always available to talk when I had a question. Also, Andy would screen potential buyers, all buyers were qualified before the information of my business was given. I was very grateful for having a great business agent like Andy during this process.
Robert L.
Elk Grove Village, IL
My experience with Lighthouse Business Brokers was the definition of professional. They found the perfect buyer for my business in less than 2 weeks and they provided constant updates throughout every stage of the process, even during the weekends!
This was my first time selling a business, but they guided me every step of the way, and his experience was invaluable. From finding the right buyer to managing the negotiations, the end result was exactly what I wanted and I couldn't be happier with my choice to hire LBB.
I've worked with other brokers in the past and nothing compares to the experience and expertise that Lighthouse Business Brokers provides. Andy consistently exceeded my expectations on every aspect of the deal and he always put my best interests above anything else.
Featured Business Listings
Professional Business Brokers
In Your Local Market
Experienced. Professional. Dedicated.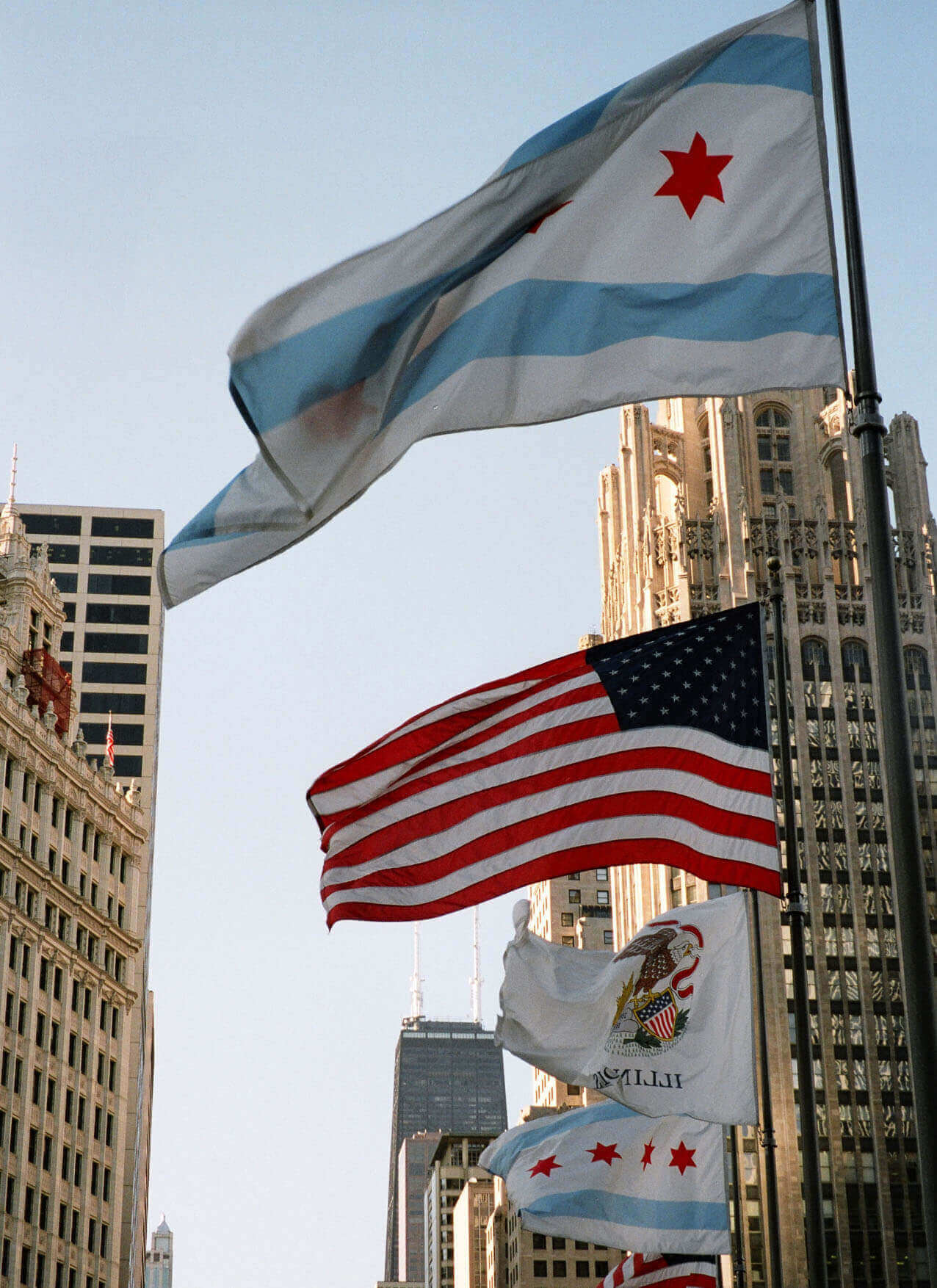 Professional Business Brokers
In Your Local Market
Experienced. Professional. Dedicated.
Chicago, Illinois
Our headquarters is located in Chicago, IL. We are Illinois licensed Business Brokers and Realtors. Our primary market is Chicago and the surrounding area.
Custom Tailored Exit Strategies
Designed to Maximize Overall Value
Our Experienced Business Brokers Will Guide You Step-by-Step Through the Entire Sales Process
Business Valuation
The process starts with a valuation. We will perform an analysis of your business and provide a summary valuation. This is 100% confidential.
Listing Agreement
Once a seller makes the decision to move forward with listing their business the next step is to execute an exclusive listing agreement.
Marketing Prep
We conduct a seller interview designed to deepen our understanding of the business and highlight key selling points. Then our team gets to work on the high-quality CBR (Confidential Business Review).
Go Live!
Once the CBR is approved we are ready to go live. All ads are 100% anonymous and an NDA is required before any business-specific information is released. Our online marketing strategies produce incredible results.
Buyer Introductions
Once a qualified buyer is identified we will coordinate introductions. We are looking for the right fit. We want buyers who will be wildly successful!
Offer to Purchase
When a buyer makes the decision to move forward with an offer they submit an LOI (Letter of Intent). We thoroughly review and present all offers. The majority of our listings receive an offer in 1-3 months.
Negotiations
We are expert negotiators. We advise on all turns of the negotiation. We think outside of the box with the goal of a win-win deal.
Due Diligence
Due diligence is a necessary part of every deal. We help coordinate a smooth and orderly due diligence process. We put the time in on the early stages of the listing process to make sure due diligence goes smoothly.
Purchase Agreement
We coordinate a timely presentation of the purchase agreement and we make a point of reading and providing comments on all purchase agreements. It is essential that a qualified attorney thoroughly reviews all legally binding agreements.
Closing & Post Sale
We work proactively throughout the entire process to make sure there are no surprises. We communicate frequently so the buyer and seller are ready to hit the ground running on day one of their new ventures.
Valuation Based Advisory
Valuation | Strategy | Results
Even if you have no plans to sell, intentionally adding value is one of the best ways to strengthen your business and protect yourself from unforeseen events. Life throws curve balls. As professional business brokers, we know what buyers look for in a business. The factors that result in a premium sale price are inherently good for day-to-day business. Our unique advisory service starts with a valuation and business analysis. We identify strengths and weaknesses, then we develop a realistic strategy designed to add value, streamline operations, reduce owner dependency, and increase profitability. We draw on academia, years of experience, and a deep understanding of what makes a well rounded business. Implementing best practices early will result in a more efficient and profitable business that is ready to sell when the time is right. By planning in advance you are much more likely to achieve your financial goals.